Advanced eBook Selling Strategies

Regarding eBooks, I think the key to your success will be to go for quality rather than quantity, with respect to your approach..
Basically, I think you should focus on one good eBook, write a killer ad, which I can help you with (I have a tutorial on this on http://www.saledaddy.com/memberspro/) .
Let me find the tutorial: http://www.saledaddy.com/memberspro/how-tomanualinternetad.htm. I have another: http://www.saledaddy.com/memberspro/6salescopy.htm
These give a crash course in writing very good sales ad copy. These are very effective techniques that I have taken directly from books I have bought on the subject.
QUALITY:
Find one of the better, more popular, higher priced or potentially higher priced eBook to sell. Whether or not they sell at a high price, try to gage the "value" to the customer, as you can often sell at a high price next to a competitor's low price and STILL get the sale and I will tell you why below.
Write a good advertisement per the tutorials above.
Brainstorm all the categories.
Brainstorm all the keywords.
HOW TO KNOW WHICH EBOOK TO SELL:
Look for one in the list that seems like someone "might" pay a good chunk of money for AND would seem like many would want it.
Then, do searches on eBay using related keywords to that eBook. FIRST, do not be shocked if you see it selling for a low price. The key is that they have fallen for the "low price trap" believing no one will buy if its a higher price. Its a bunch of bull. To clearly demonstrate this to you, consider my "Powerseller Coaching" I sold you. There are MANY selling similar products for low prices. But, you bought from me, right? Now, ask yourself, if I would have sold it for $5 bucks to you, would you have thought it was worth anything? Probably not? WHY? Here is the SECRET. Its so simple.. Basically, you write a SOLID AD and then back up the ad with a SOLID PRICE. You build up the value in their mind and meet the value with a price..
Side Note: (To see prices items sell for: do a search on the product, check the "completed items" box on the left side menu and click, "show items" button. Then, click on the price link at the top of the page once and then twice. This will display the highest price your item will sell at. Here is an example: ',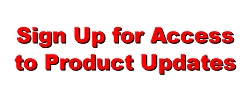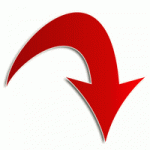 Explanation of the Above, in More Detail:

A. Designing a "Solid" Ad using Sales Copy Writing Techniques.
B. Adjusting the price.
C. Expanding and Selecting the Best Categories.
D. Expanding and Selecting the Best Keywords.
"A" is probably the easiest. Basically, use standard sales copy techniques to write your ad. What I did was goto a book store, find a book on writing "sales copy" or "sales ads". Could be one of those "Sales Ad Writing for Dummies" books.. It might take you a full 4+ hours to write a killer ad, but once you are done, you will have to do little editing to it in the future. Just read the book, or skim it, highlight the good stuff and apply it to your ad. I have a "crash course" on my website: http://www.saledaddy.com/memberspro/ if you want to just do the basics..
"B" Is like a lab experiment.. "B" is actually the last thing you do of all the steps.. Basically, figure out A, C and D and then just pick a good B to start out.. Then, over time, maybe every week, try a new price, see how the sales go. ALSO, higher prices sometimes can bring in MORE sales, so never hesitate to try higher prices and lower prices.. The idea is to analyze the "profit" that the prices generate.. The one that generates the highest profit is the one you keep.
"C" and "D" are also rather simple, if you do them correctly. For categories, basically you just do searches for related items and look to the left side menu on the search result page, and it will list all the categories they are listed in. Also, you can just navigate through all the main categories to see which categories throughout all the categories relate to your product.. Generally, you should be able to find a BARE minimum of 3 to 5 categories to list one product in.
For keywords, its simple also, if you know what you are doing.. Basically, one good method is to just open MS Word and just start brainstorming related keywords to your product.. Make sure to think of famous words that relate, including competitor brand names that you can somehow put a word or two of in the title.. So, you can use the Thesaurous on MS Word to give you even more words than the ones you just brainstormed.. THEN, you can go over to Overture's Keyword Suggestion Tool to see how popular the words are and to find other popular words that are related:
http://inventory.overture.com/d/searchinventory/suggestion/
Believe it or not, if you just do trial and error with the above, you can easily after a month's time have solid sales and profit on various products you resell over and over..
You have seen some of my products, right? Some of them I have been selling since I started selling on eBay practically! I am STILL selling them for profit!
ALSO, once you have done the above several times over a couple years, you get SO GOOD at it that you practically don't have to do ANY trial and error..
You will have to do a little still, but it is far easier and you can do it sometimes in a week or two's time..